---
5 / 5 stars "After working with Jeanie in the past, I value her experience and opinion. I needed to know who I could contact in another city where we are selling my mother's home. Jeanie not only gave me the name of an excellent local Realtor, but she went above and beyond by contacting her and preparing the way for our family meeting with the Realtor. This the the extra measure I have come to depend on with all my dealings with Jeanie and her team."
Review by long time client and friend, Anne D…..
---
5 / 5 stars "Jeanie Marten & her team were awesome with everything regarding the sale of our home. From the very beginning getting photos lined up, the open house, you name it, they are on it. Even went to the extent of bringing our whole family dinner one night when my husband's Father passed away! ! Thank you again, anytime we need to buy or sell a home again I will be calling you!! Made us feel like family. Thanks Jeanie, Brenda & Rita, your GREAT! "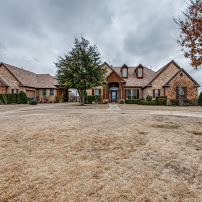 Review by Tracy R…..recent Marten Team seller…..